Wide Recievers
Wide receivers: Deebo Samuel, Brandon Aiyuk, Kendrick Bourne, Dante Pettis, Jalen Hurd, Trent Taylor, Jauan Jennings, Richie James, Chris Finke.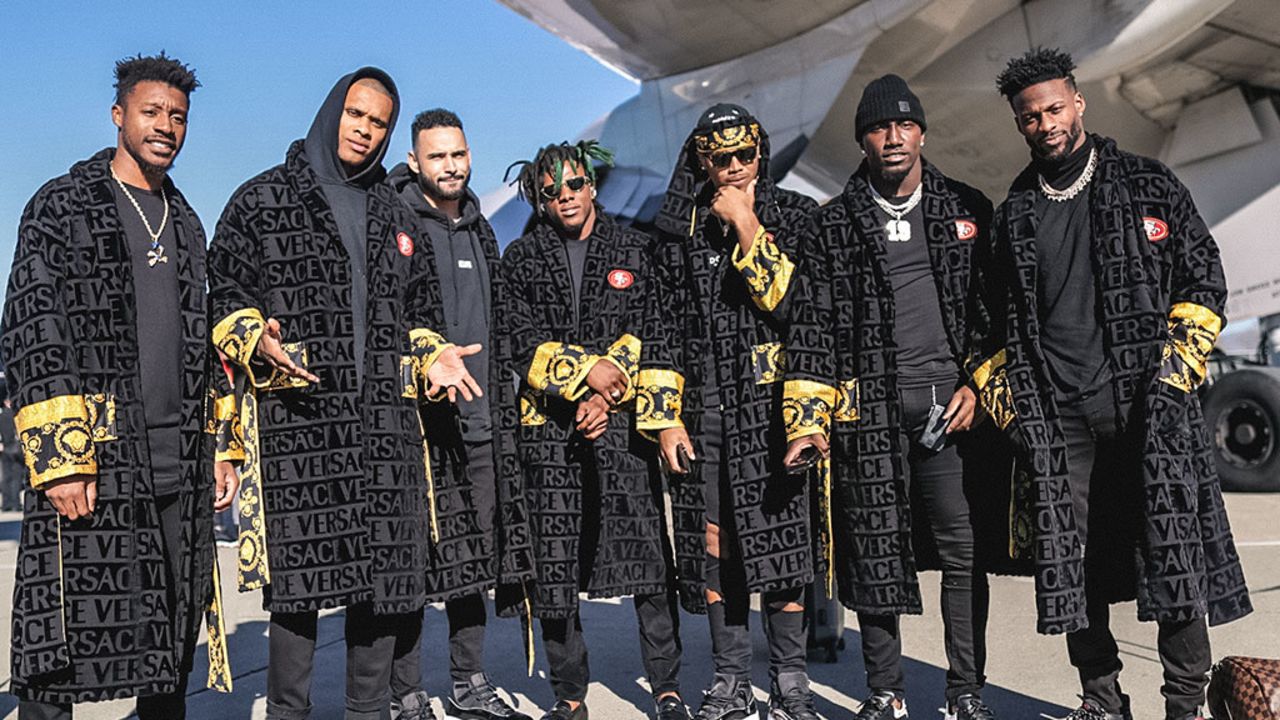 This is the most interesting position group on the 49ers roster with some significant boom or bust potential. Up front I'll say I'm not including Travis Benjamin whom the Niners signed as a veteran free agent. I don't see a path to a roster spot for him on a team with so many young options.
Injury is the big caveat with this group, and could be why the Niners signed Benjamin. Hurd is an intriguing prospect but he's been nursing a troublesome back for a long time. While he's been cleared to participate in offseason team activities, I want to see him play meaningful football and stay healthy. 
If he can, his potential is tantalizing. At 6'4" and 230 pounds with special movement abilities, not to mention his collegiate experience at running back, Hurd could be a terror in Shanahan's offense. With George Kittle and Samuel drawing attention, and the run game the focal point of the offense, Hurd has a chance to get some really favorable matchups. He brings welcome size to last year's vertically-challenged receiver group.
Taylor is another major injury question. After having five procedures on his foot, it's fair to wonder if he will be healthy enough to consistently contribute. If he is healthy, he brings a potentially exciting skillset as a quick slot receiver and reliable chain mover for the offense.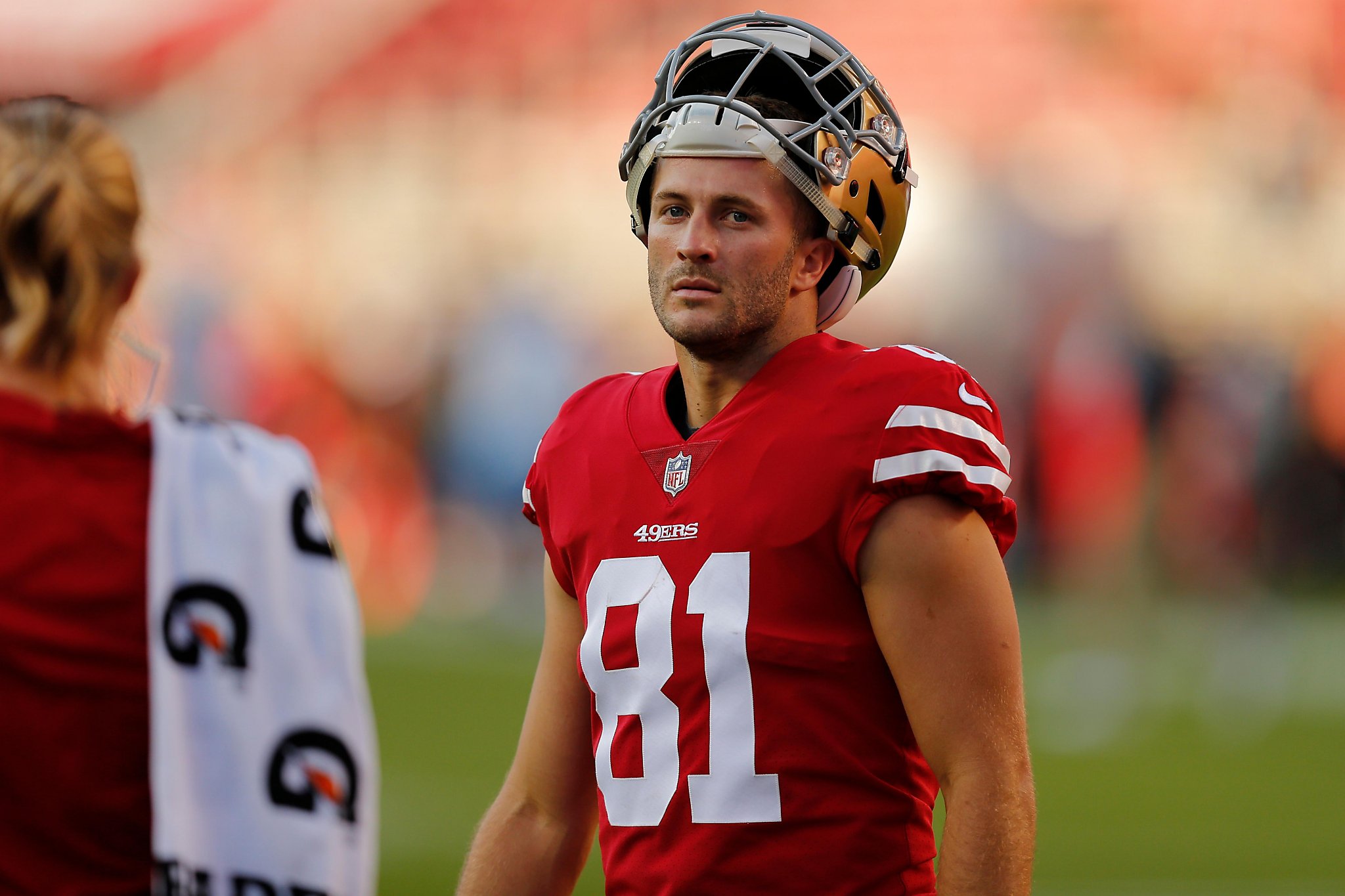 Samuel should only be better in his second season after an extraordinary rookie campaign. He joins Bourne as one of the two "sure things" at this position group. While Samuel is on a star trajectory, Bourne continues to improve every year and is a viable possession target. He doesn't excite you with his athletic gifts, but he shows up consistently and makes tough catches in key spots. This team needs his reliability. 
Aiyuk has the clear path to the number two receiver role. And really, that means he'll be the third target. Kittle is the true number one receiver on this team, as it should be. As the likely third option, Aiyuk should be able to ease his way into the NFL without having an overwhelming burden. Shanahan can play to his strengths and put him in positions to excel. 
If healthy, Aiyuk, Samuel, George Kittle and Hurd have potential to be an all-time good run-after-catch unit and one of the more physically imposing groups of pass catchers in the league. Add Bourne's consistency, and a potentially healthy Taylor, and it almost feels like too many weapons. 
We haven't even mentioned former second round pick Dante Pettis or Jauan Jennings, a rookie 7th round pick with some of the most fun highlights you'll see just for the sheer tenacity.  
Overall grade: Boom or Bust
Ok so that's not a real grade, but there are just so many unknowns with this group. If Taylor and Hurd are full-go I think this can be one of the deepest, best and youngest receiver groups in football. If those two aren't ready, more pressure is heaped on the shoulders of the young Aiyuk and Samuel. The presence of Kittle as a dominant receiving tight end will take some pressure off this group.