Tight Ends
Tight Ends: George Kittle, Charlie Woerner, Ross Dwelley
This won't take long. George Kittle is the best tight end in football and it's not particularly close. It's fair to argue he's the most valuable non-quarterback in the league, given the enormous role he plays as the Niners leading receiver and his integral role in the run game. Per Pro Football Focus, Kittle had the highest receiving grade of any tight end last year and the 4th highest run blocking grade.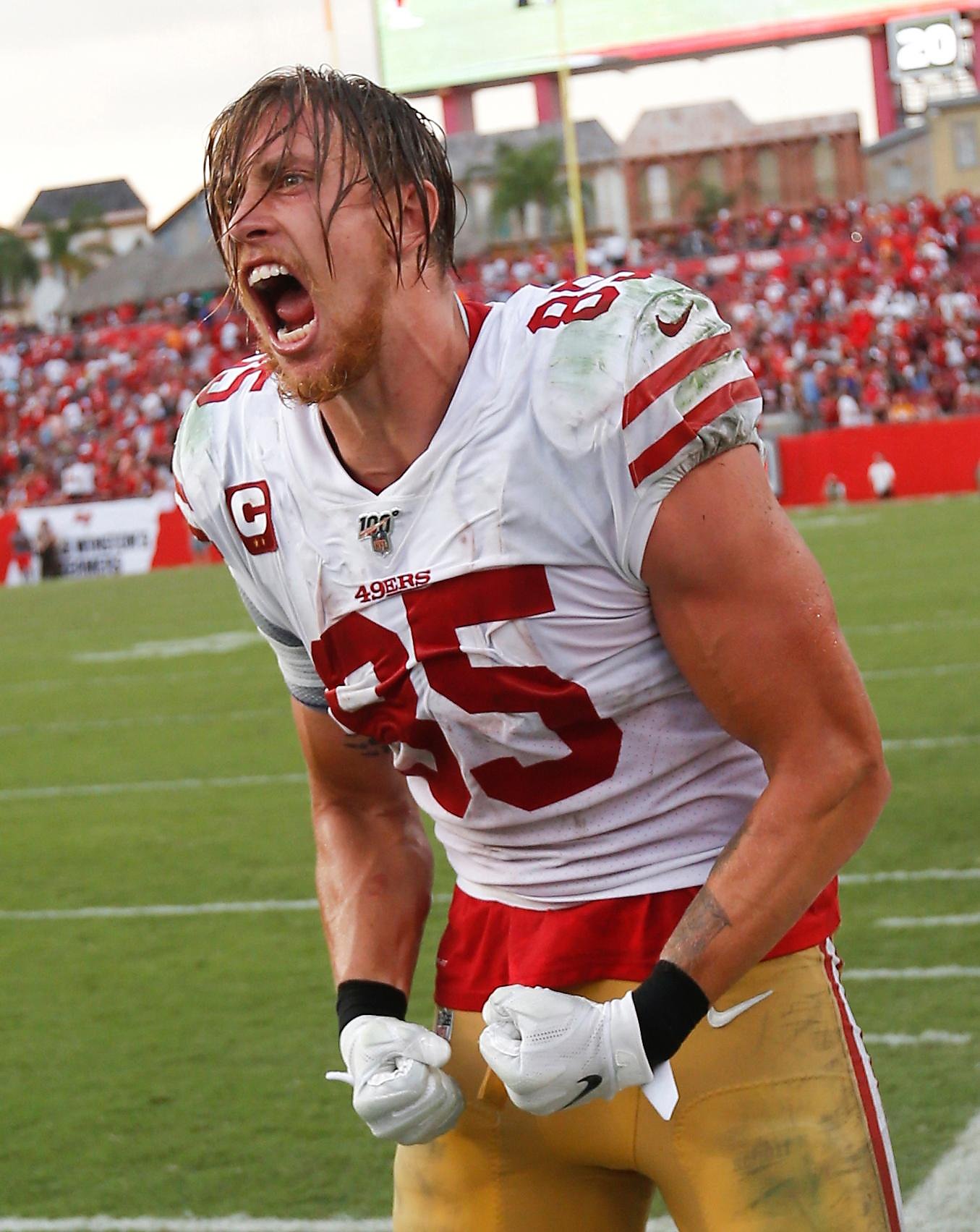 The concern with this position group is TE2. Dwelley was underwhelming in that role last year. The 49ers need someone who can complement Kittle and replace him for a few snaps a game to preserve his body.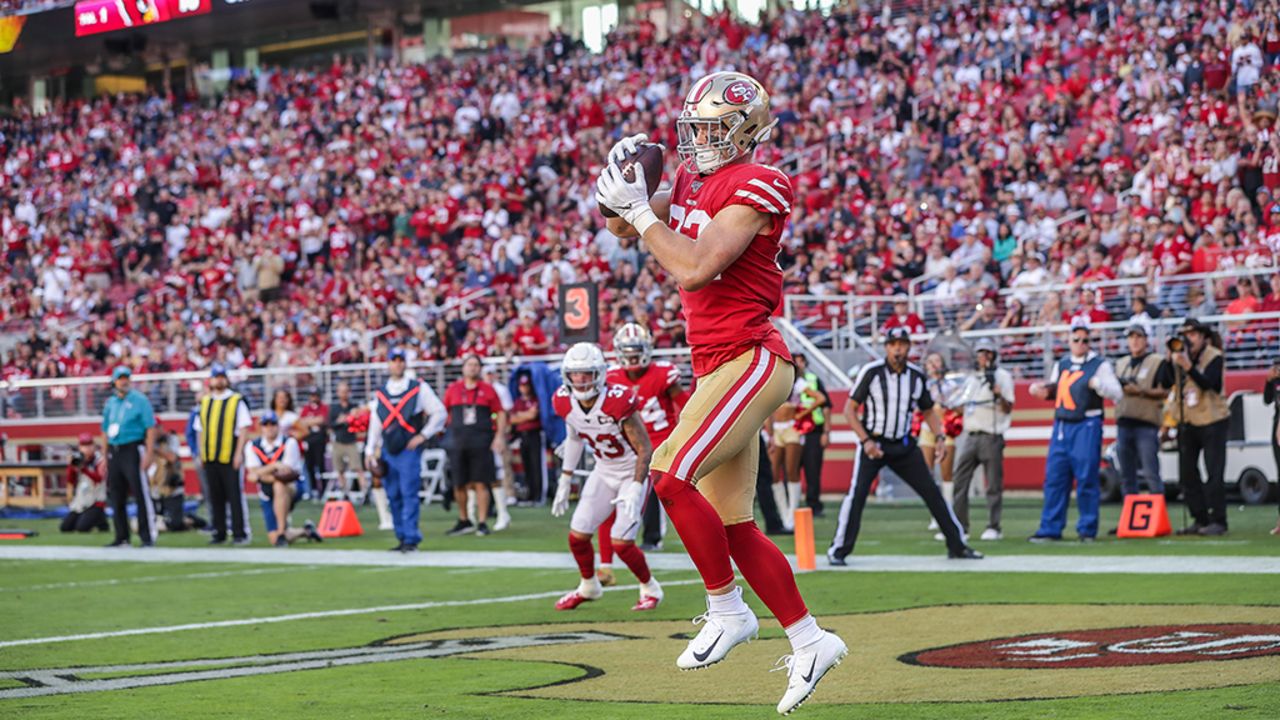 Enter rookie Charlie Woerner. He's not an explosive receiving threat, and he was not heavily utilized in the passing game at Georgia. He is, however, an excellent blocker. In two tight end sets, the Niners will now have, if Woerner plays to his potential, two of the better blocking tight ends in the league. Woerner may have some untapped potential as a receiver, but he certainly isn't in the class of guys like Evan Engram or OJ Howard, who the Niners had rumored interest in this offseason. 
Overall Grade: A 
Kittle makes this group an A automatically. If Woerner can transition to the NFL quickly and continue his dominant run blocking, the Niners have found an extremely valuable weapon that could take their vaunted rushing attack to a new level.