Linebackers
Linebackers: Fred Warner, Dre Greenlaw, Kwon Alexander, Mark Nzeocha, Joe Walker, Azeez Al-Shaair, Joey Alfieri, Demetrius Flannigan-Fowles, Jonas Griffith
Playing behind an excellent defensive line helps, but the 49ers starting line-backing unit is special in its own right. Last season saw middle linebacker Fred Warner become a star, Dre Greenlaw a legend (for one play in particular), and Kwon Alexander a "legendary" leader.
Warner is the gem of the group. He never leaves the field and he's one of the best coverage linebackers in football. Last year he notched 118 tackles, 3 sacks, 3 forced fumbles, and an interception return for a touchdown. He's sound in every aspect of the game, but also has that rare knack for making big plays. 
Greenlaw burst on the scene last year and became a fixture of the Niners defense. He was solid to good all year, and made a couple huge plays against Seattle (an interception in their first matchup, and the one-seed-clinching tackle at the goal line in the final seconds of the regular season). Like Warner, he's a uniquely athletic linebacker that can pursue sideline to sideline and match up with backs and tight ends.
Kwon Alexander was a big addition before last season, and though he has his flaws, he made a big impact on the team. He became the heart and soul and a vocal leader of the defense. And he gives the Niners three starting linebackers with top-end speed.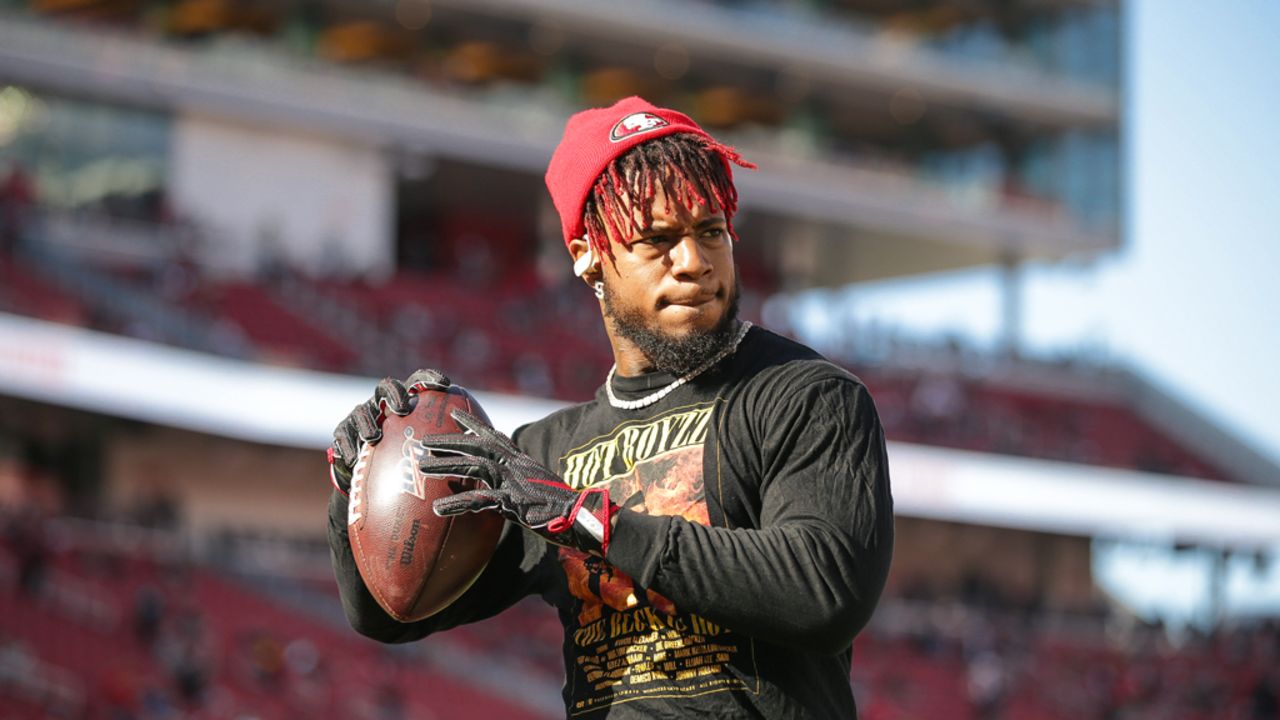 Pro Football Focus doesn't like Alexander and they grade Warner below where I perceive him in the hierarchy of NFL linebackers, but it's worth noting. In general, Pro Football Focus graded the 49ers linebackers as much stronger in pass coverage than against the run, and that feels right. (side note: A line-backing group is only as good as the men in front of them, and missing DJ Jones for large portions of last year absolutely impacted the entire run defense).
One of the intriguing questions for this unit is, when the 49ers go to their nickel defense and sub slot corner K'Waun Williams for a linebacker, who will be coming off the field – Greenlaw or Alexander?
My money is on Greenlaw snatching the second nickel linebacker spot to partner with Warner. With Alexander's strength in coverage he serves as a very apt "backup" for Greenlaw in nickel sets. 
Behind Warner, Greenlaw and Alexander, there are mostly questions. That means opportunity for players we don't know much about.
Mark Nzeocha has been a core special teams player for the 49ers for years and is a good candidate to keep his roster spot. Joe Walker brings the most starting experience to this group of reserves, having started 14 games over the previous three seasons. Azeez Al-Shaair, Alfieri, Flannigan-Fowles and Griffith all have a chance to claim one of the reserve linebacker spots with a strong showing in training camp.
The 49ers started last season with five linebackers making their 53-man roster, and it seems likely they will keep that same amount this year. The Niners are not deep beyond their big three, but they do play plenty of nickel snaps, which means Alexander or Greenlaw become "super subs" for plenty of snaps throughout a game.
Overall Grade: B+
If Warner goes from star to superstar and Greenlaw takes the next step in his progression, this could be the best line-backing unit in football. If they produce at the same level as last year, it's still one of the better groups in the league. Depth behind the starting three is a question. Alexander's health, consistency as a tackler and value given his significant salary, are also questions.