Coming off a truly ugly loss to the Philadelphia Eagles on Sunday night, 49ers Twitter once again became a toxic stew of agony and overreaction. No the 49ers did not look good against a team they probably should have beaten. And yes they missed a chance to bolster their record and keep pace in the ultra-competitive NFC West.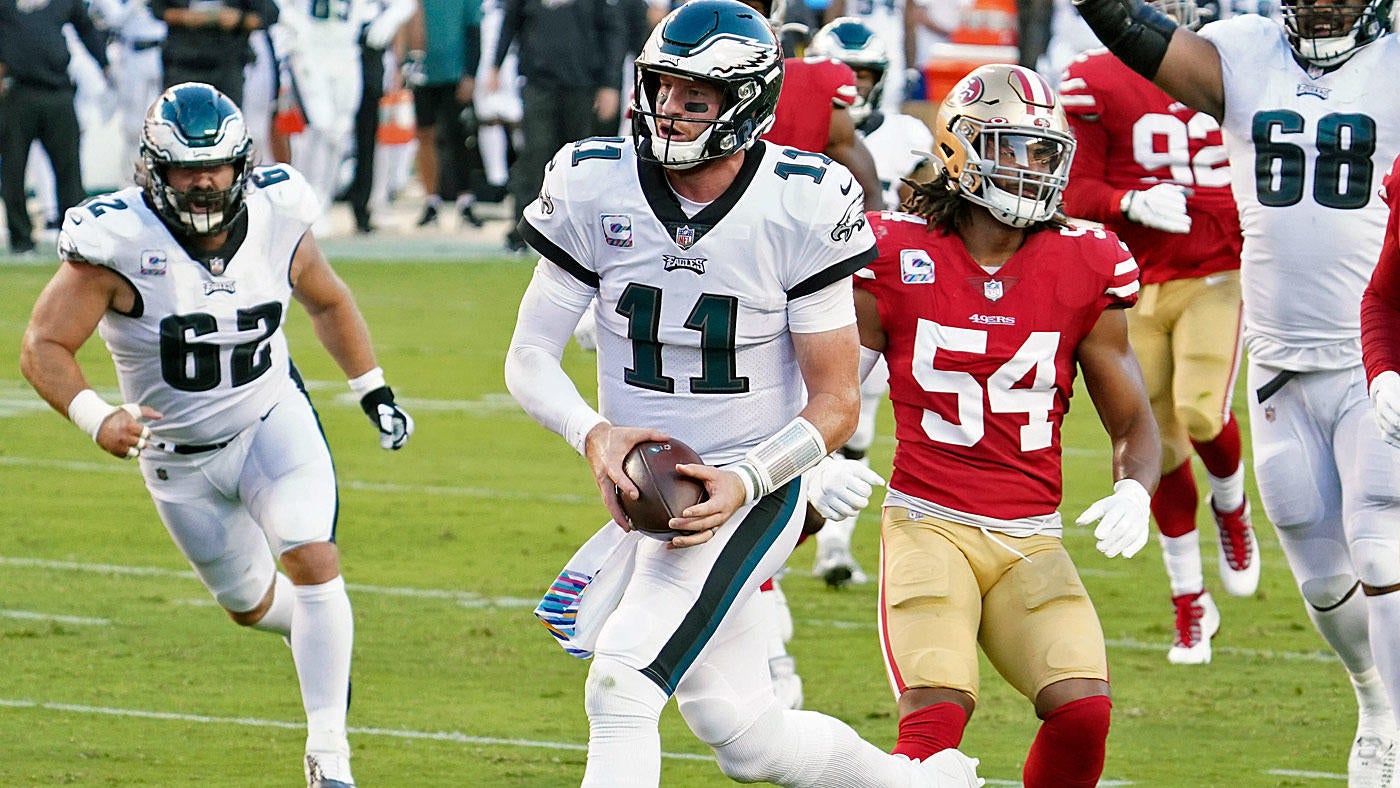 But to make any substantial conclusions about the fate of the 2020 season based on what we saw against the Eagles is shortsighted.
The 49ers do have problems, some of which will likely persist all year long. I'll talk about those in a bit. But many of the flaws we saw against Philadelphia will be absolved as the team continues to get healthier over the coming weeks. So before we turn the panic meter up to 11, let's talk about some reasons for optimism.
The cavalry is coming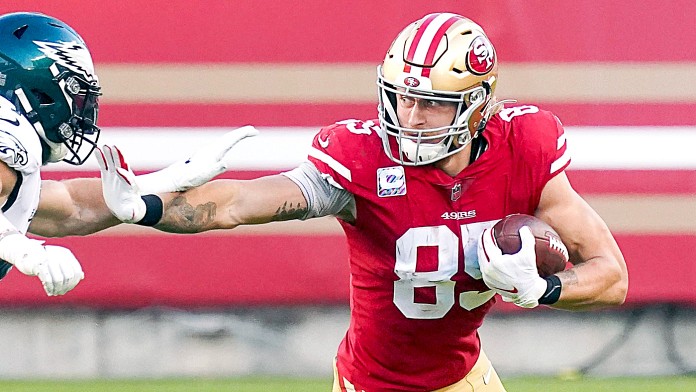 Getting receiver Deebo Samuel and tight end George Kittle back was a huge bonus for the 49ers on Sunday. Kittle was his usual extraterrestrial self, piling up an absurd 15 catches for 183 yards and a score. Samuel looked like he was still getting his feet underneath him, but we saw glimpses of his bruising run after catch ability that made him a rookie phenom.
Yet without Jimmy Garoppolo under center, it's clear the 49ers offense can't reach its full potential. It's possible Garoppolo, and electric running back Raheem Mostert, both return to action this Sunday against Miami. If not, they should be back the following week, and the 49ers certainly have a chance to beat the rebuilding Dolphins with their B-Team. 
Once whole, the 49ers arguably boast the best collection of offensive playmakers this side of Kansas City. We know what Samuel and Kittle bring, and rookie receiver Brandon Aiyuk is similarly special with the ball in his hands. Kendrick Bourne then slides to the 49ers fourth receiving option, allowing the sure-handed possession target to see very favorable matchups.
Defenses won't be able to key so much on the run with Garoppolo back in the saddle and his receiving crew fully healthy, which will open space for perhaps the fastest man in football, Mostert, to do his thing (namely take it 80 yards to the house with stunning regularity). In addition, the anticipated return of center Weston Richburg, hopefully after week 6, will add stability and perhaps improved pass blocking to 49ers anemic interior offensive line.
Though the defense was solid against Philadelphia, it's obvious the 49ers won't be able to survive all season with cornerbacks Richard Sherman, Emmanuel Moseley, K'Waun Williams and Ahkello Witherspoon banged up. Fortunately, Sherman's stint on the short-term injured reserve list is up and he should be back in the fold shortly. Moseley did not clear concussion protocol last week, but it would be surprising to see him miss another game. Williams was in and out of the game Sunday night, so we'll have to wait and see how he feels this week.
The communication, consistency and experience the 49ers will gain by getting their defensive backfield healthy will make a dramatic difference for the entire defense. Up front, defensive end Ronald Blair and defensive tackle Julian Taylor come off the physically unable to perform list after week 6, and if they're ready, they'll add urgently needed depth and, in the case of Blair, pass rush to the 49ers front.
The Season is Young
Breathe everyone. We're four games into a 16 game season, and it's not like the 49ers are 0-4. They've gone 2-2 while absolutely devastated by injuries. And don't forget, this year's new format added an extra team to the playoff field in each conference, allowing a bit more wiggle room for late bloomers like the 49ers to right the ship.
The schedule is about to get brutal (hello Rams, Patriots, Seahawks, Packers and Saints) but the 49ers should be much healthier for that gauntlet. We saw this team string together long winning streaks last year and there's no reason they can't do it this year.
Having only played one game in the division, the 49ers will have chances to make up ground on the Seahawks and Rams when they meet head to head.
Cause for concern
While much of what ails San Francisco will be solved with time and players returning from injury, there are some issues that will likely persist all season. Perhaps most glaring, without Nick Bosa and Dee Ford coming off the edges, and with DeForest Buckner now donning a Colts uniform, the pass rush has lost what made it historically special last year. It's possible Ford comes back midway through the season, but counting on him to be healthy is about the same as trusting gas station sushi. Not advisable.
If Ford comes back healthy, he would join Arik Armstead who continues to play like a star, DJ Jones and standout rookie Javon Kinlaw to form a front that could be very disruptive.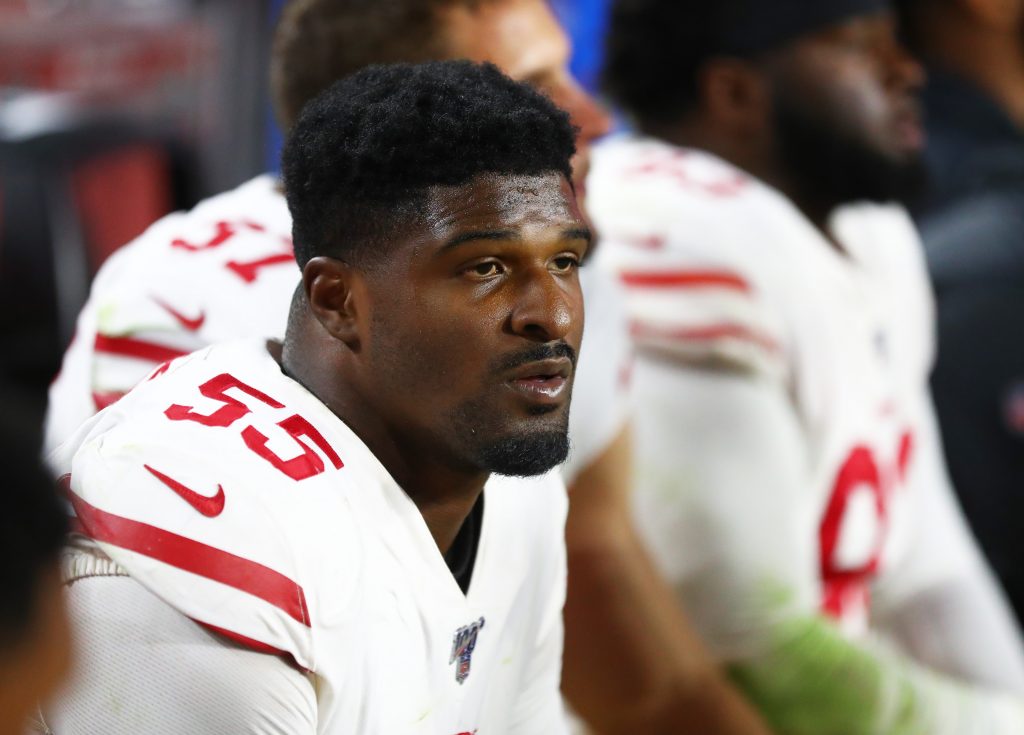 On the other side of the ball, the pressing concern is the offensive line. Trent Williams was awful against the Eagles, but hopefully that's an aberration in an otherwise superb start to the season. More concerning is the play of, well, everyone else. The Athletic's David Lombardi reported that guards Daniel Brunskill and Laken Tomlinson rank 46 and 47 respectively in pass blocking efficiency. That's out of 48 qualifying guards. Not ideal. 
Right tackle Mike McGlinchey continues to be a high level run blocker but his pass protection has been abysmal. Ben Garland, who is filling in for Richburg, has been solid but is surrounded by inept guard play. It's possible with Garoppolo back under center the offense operates differently, and with Mostert in the backfield, the threat of the run makes pass blocking easier for San Francisco. Richburg's potential return could further settle things.
Bottom Line
The 49ers will look like a very different team in the coming weeks as some of their best players and key reserves return from injury.
This can be a playoff team and one equipped to go head to head with any opponent. My gut tells me that because of the long-term absence of Bosa and possibly Ford, the defense simply won't be able to reach the level it did last year, and the offense will have to be even better than last season to bridge that gap.
Still, this is a team with as much talent as nearly any roster in the league, piloted by one of the very best minds in football, Kyle Shanahan. I look forward to seeing the 49ers closer to full strength, and I expect them to return to their winning ways when that happens.